Hey All,
I've been working steadily on my scarecrow, a few new tombstones and the W.o.T.

Here are some progress shots!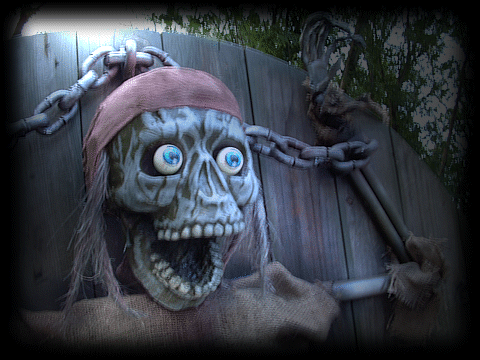 I have a ball that screams when you throw it coming soon from ebay (hopefully) and I'm going to try to put it inside my victim's head for some real torture sound!
The body is made from chicken wire, burlap, asst. pvc pipe, wire & tape hands and foam skull/chain... muy cheapo. I'm also thinking of adding some spray foam entrails.
The Wheel itself is pretty heavy and you have to put a fair amount of force into making it go all the way 'round... Its almost too heavy to move by myself, hehe.

Its going to compliment my Screaming Rack rather well!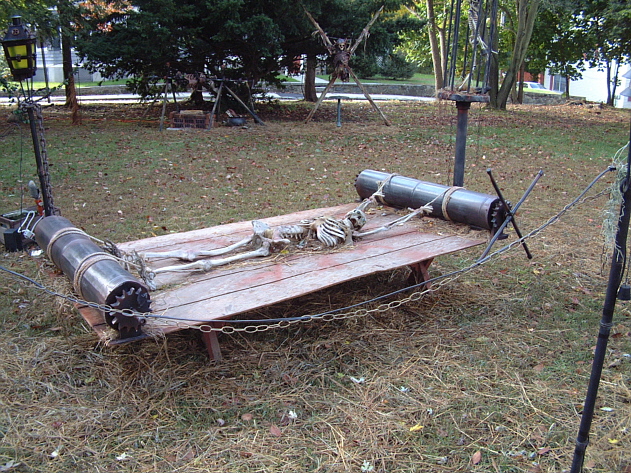 No Guts, No Gory...
-=k
8:28 PM- 8/24/2006